YUNNAN SUNHO ALUMINUM CO.,LTD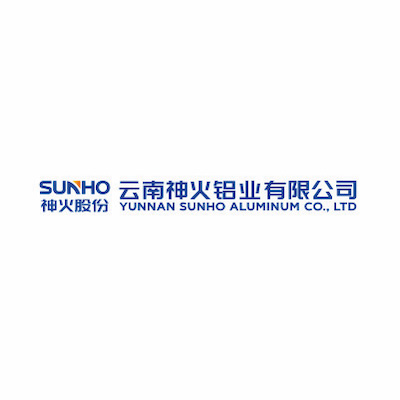 Join month: June 2022
Member class: Production & Transformation
Yunnan Sunho Aluminum Co., Ltd is one of a holding subsidiary of Sunho shares. It is a green hydropower aluminum project with production capacity of 900000 ton.
In 2018, this green, low-carbon, clean and sustainable development project was invested and constructed in Funing County, Wenshan Prefecture by using the national electrolytic aluminum capacity displace and transfer policy and rich hydropower resources of Yunnan Province. It's one of the Industrial Development "Double Hundred Project" of Yunnan Province. Yunnan Sunho aims at building a "first-class equipment, first-class process, first-class management and first-class environment" modern enterprise.
At present, the company adopts the internationally advanced 500KA series large aluminum reduction cell and mature desulfurization process. The control of energy consumption and various emissions is superior to the current national standards, and relies on 5G technology to build the first 5G + MEC smart factory in Yunnan Province. Finally, a national first-class green hydropower aluminum intelligent factory will be built.
We aim to improve our corporate image and increase our positive impact on a good society by responsibly producing low-carbon hydropower aluminum responsibly while continuously learning and self-improving. At the same time, we hope to establish a reliable, responsible and sustainable aluminum industry chain with all other members.

– Meng Xia, Deputy General Manager