Driving Change
ASI's Outcomes Dashboard
Explore our dashboard below to learn more about our progress to date.
---
What we've achieved so far
Since our incorporation in 2015, we have been collecting data to capture the outcomes of our work. We do this through our members at the time of their application, during the certification process, annual surveys and case studies, as well as from our learning program educationAl.
The dashboard will be regularly updated. (Updated: 25.2.23)
More info:
In addition to the data points below, see also:
% of ASI PS Certifications leverage one or more external certifications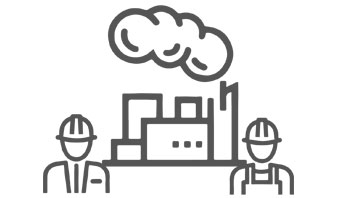 people working in ASI Performance Standard Certified facilities
Tracking our outcomes
ASI is the result of producers, users and stakeholders in the aluminium value chain coming together with a commitment to maximising the contribution of aluminium to a sustainable society. The first ASI members got certified against the Performance and Chain of Custody Standard in 2018, and this number continues to grow.
The ASI M&E system is focused on the change ASI hopes to achieve in the global aluminium value chain. Our Monitoring and Evaluation (M&E) system aims to answer the following universal M&E questions:
Are we doing what we said we would do?
Are we doing things well?
Are we making any difference and to whom?
Are these the right things to do?
Taking these questions into consideration, the M&E program is a key tool for ASI to gain insight into the outcomes and impact of its efforts and that of its members and, over time, to support continual improvement of its program.
Our M&E Plan provides more detail on the aims and scope of our program, how we collect data, our main tools and list of indicators. The M&E System Report provides more background information on how we aim to achieve this, and is part of our compliance with the ISEAL Impacts Code.
RELATED TOPICS:
SHARE THIS PAGE: