Driving Change
ASI's Outcomes Dashboard
Explore our dashboard below to learn more about our progress to date.
---
A snapshot of selected indicators
Since our incorporation in 2015, we have been collecting data to capture the outcomes of our work. We do this through our members at the time of their application, during the certification process, annual surveys and case studies, as well as from our learning program educationAl.
The dashboard will be regularly updated. (Updated: 1.7.23)
More info:
In addition to the data points below, see also:
% of ASI PS Certifications leverage one or more external certifications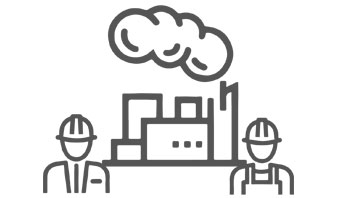 people working in ASI Performance Standard Certified facilities
Tracking our outcomes
ASI is the result of producers, users and stakeholders in the aluminium value chain coming together with a commitment to maximising the contribution of aluminium to a sustainable society. The first ASI members got certified against the Performance and Chain of Custody Standard in 2018, and this number continues to grow.
ASI's Data and Research workstream is cross-cutting across the organisation, and aims to monitor, evaluate and learn (MEL) from both our interventions as a multistakeholder initiative, and the broader context in which we operate.
Planning and designing D&R projects and activities
Carrying out data collection and analysis
Identifying actionable insights and learning
Communicating results
The objectives of ASI's Data and Research activities include to:
a) Monitor progress and performance of ASI workstreams
b) Evaluate specific activities and/or outcomes
c) Address learning questions about priority topics
d) Continue to improve the effectiveness of ASI as a multi-stakeholder initiative
e) Publish accessible information for stakeholders on D&R activities to:
i. share how these inform improvements in ASI's workstreams and/or
ii. inform stakeholder practices, capacity and decision-making.
If you have any thoughts or comments on this document, please send us an email at info@aluminium-stewardship.org
RELATED TOPICS:
SHARE THIS PAGE: