TRIMET Aluminium SE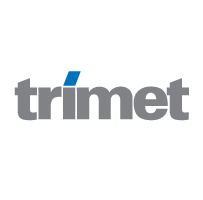 Join month: September 2019
Website: http://www.trimet.de
Member class: Production & Transformation
TRIMET develops, manufactures, recycles, casts, and markets modern lightweight aluminium metal products in seven locations in Germany and France. With more than 2,300 employees, the family-owned company serves and supplies the aluminium sector's entire industry-oriented value chain with customized products. As a producer of primary and recycled aluminium, TRIMET offers its customers a broad product portfolio. This ranges from liquid aluminium to aluminium wire, and from rolling ingots and extrusion billets to casting alloys.
"TRIMET is pleased to join the Aluminium Stewardship Initiative (ASI). As an independent family-owned company with a long-term outlook, we intend to contribute to the future development of ASI standards, because we are convinced that ASI sets the internationally recognized industrial benchmark for responsibly-sourced aluminium."
Philipp Schlüter, CEO, TRIMET Aluminium SE
Certifications
Performance Standard V2 (2017)
Certificate Number: 153
Certification Period: 28.09.2021 - 27.09.2024
Certification scope:
Production and trading of foundry alloys, wrought alloys and master alloys from recycled aluminium scrap, dross and primary aluminium by remelting/refining and casting at the Gelsenkirchen site (Germany).
Audit scope supply chain activities:
Aluminium Re-melting/Refining
Casthouses
---
Performance Standard V2 (2017)
Certificate Number: 189
Certification Period: 1.04.2022 - 31.03.2025
Certification scope:
Development, manufacture and sale of alloy in the form of wires, slabs and ingots; production of molten aluminium; and manufacture of anodes at the SaintJean-de-Maurienne and Castelsarrasin sites (France).
Audit scope supply chain activities:
Aluminium Smelting
Aluminium Re-melting/Refining
Casthouses