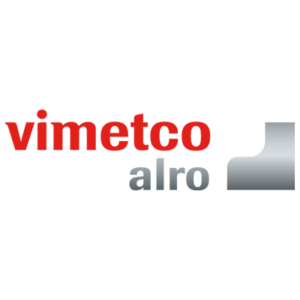 MEMBER CLASS
Production and Transformation
JOIN DATE
November 2020
About ALRO
ALRO is one of the largest vertically integrated aluminium producers in Europe by production capacity and is structured in two divisions:
Primary Aluminium, with Anode plant, Aluminium Smelter, Casthouse, Aluminium Eco Recycling Facility, repairs and spare parts production units, road and rail transportation and other additional sections. After investing in upgrading its equipment and in new technology, ALRO reached a production capacity of 265,000 tonnes of primary aluminium and 340,000 tonnes of cast aluminium. At the same time, all necessary anodes for the electrolysis of alumina are produced; internally
Processed Aluminium has a processing capacity of 90,000 tonnes of processed aluminium products, depending on the production mix. Currently, a capacity increasing programme is being run with a view to reach a capacity up to 120,000 tonnes by 2024.
The aluminium production and processing facilities of the Group are located in Slatina, Romania and currently comprise a smelter, including an anode plant, a casthouse, an aluminium scrap remelting facility (the "Eco Recycling Facility"), hot and cold rolling mills and an extrusion shop. The Company also owns Alum S.A., an alumina refinery based in Tulcea: https://www.alum.ro/en.
ALRO SA is already engaged in an effort to contribute to aluminium sustainability on the three fronts of Governance, Environment and Social domains. Considering that a cooperative and synchronised approach rather than an isolated one is always leading to better results, ALRO SA decided to join ASI to enhance the impact of sustainability efforts and to contribute to the development of a responsible aluminium industry.

Consequently we apply for membership in the class of "Production and Transformation" members of Aluminium Stewardship Initiative.

- Gheorghe Dobra, CEO
Certifications
Performance Standard V3 (2022)
Certificate Number: 237
Certification Period: 13.01.2023 - 12.01.2026
Certification scope:
The manufacture and sale of aluminium alloy slabs, billets, wire rod, plates and sheets obtained by casting, hot rolling, homogenization, heat treatment, mechanical processing, finishing, and testing for industrial applications, aerospace, automotive and defense industry in location ALRO SA, Str. Pitesti, No. 116, 230048 Slatina, Olt County and ALRO SA, str. Milcov No. 1, 230077 Slatina, Olt County, Romania.
Audit scope supply chain activities:
Alumina Refining
Aluminium Smelting
Casthouses
Material Conversion
Additional Information
Activities in the aluminium value chain*
Aluminium smelting
Aluminium re-melting, refining or recycling
Semi-fabrication (rolling, extrusion, casting)
* may contain both ASI-certified and non ASI-certified
Countries of operation
Other Production and Transformation Members
SHARE THIS PAGE: