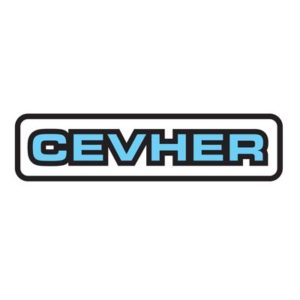 ASI MEMBER
Cevher Jant Sanayii A.S (Cevher Alloy Wheels)
MEMBER CLASS
Industrial Users
JOIN DATE
August 2021
About Cevher Jant Sanayii A.S (Cevher Alloy Wheels)
Cevher Jant Sanayii A.S (Cevher Alloy Wheels), founded by Technical Teacher Hüseyin Özyavuz in 1955 soon became a school for the Turkish casting sector with a series of firsts in the area. For years in the leading position in aluminium casting pieces, our brand is today in the position of being a leading supplier for the leading OEM customers of the automotive industry with our low-pressure casting method.
Production of the first wheel was carried out in Cevher Casting facilities in 1984. Following this, production continued in an alloy wheels factory established in an area of 30,000 square meters in the Izmir Aegean Free Zone in 2003. Today, Cevher has an annual wheel production capacity of two million alluminium alloy wheels of which more than 90% is exported manufactured in a facility of 44,000 square meters, of which nearly 22,000 square meters of which are covered.
Cevher conducts projects with CAS, CAD, CAE, FEA and casting simulations for product design and development while using CAD/CAM and CNC technologies for mold design and production. Cevher has always prioritised high customer satisfaction and shapes its future targets in order to become a leading aluminium alloy wheel manufacturer by producing customer-focused solutions.
In line with this, investments that will increase production capacity and to create greater employment opportunities are being made. The first step of the growth strategy was taken by beginning operations in a factory area of 34,000 square meters.
In order to enhance our sustainability activities in all fields of our production line.

- Oğuz Ozmen, COO
Certifications
Performance Standard V2 (2017)
Certificate Number: 236
Certification Period: 07.11.2022 - 06.11.2025
Certification scope:
Cevher Jant A.Ş. İzmir facilities in Turkey, engaged in the production of automobile wheels.
Audit scope supply chain activities:
Material Conversion (Industrial User)
Additional Information
Activities in the aluminium value chain*
Aluminium re-melting, refining or recycling
Semi-fabrication (rolling, extrusion, casting)
Automotive - Product or component manufacturing (material conversion)
* may contain both ASI-certified and non ASI-certified
Countries of operation
Other Industrial Users Members
SHARE THIS PAGE: