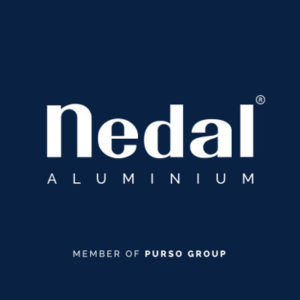 ASI MEMBER
Nedal Aluminium BV
MEMBER CLASS
Production and Transformation
JOIN DATE
April 2022
About Nedal Aluminium BV
Nedal Aluminium is a leading producer of aluminium products in the Netherlands. We are committed to responsible aluminium production and sourcing, and we are proud to be a member of the Aluminium Stewardship Initiative (ASI).
ASI Certification provides assurance that aluminium is produced, sourced and stewarded responsibly, from mining and smelting to manufacturing and recycling. It is the only global voluntary sustainability standard for the aluminium industry that addresses all sustainability issues throughout the value chain.
At Nedal Aluminium, we are working to reduce our environmental impact, improve our social performance and contribute to a more sustainable aluminium industry. We are committed to meeting ASI standards and achieving the following goals:
An environmental management plan based on sustainability, energy efficiency and a circular economy.
Climate neutrality is the way forward.
A focus on the environment, social actions and the rest of the Sustainable Development Goals (SDGs).
We believe that the aluminium industry has a responsibility to produce and source aluminium in a responsible and sustainable way. ASI provides a clear set of rules and standards that help us to achieve this goal.

ASI certification also provides our customers with assurance that our aluminium is produced, sourced and stewarded responsibly. This is important to us, as we want to work with customers who share our commitment to sustainability. Working together to create a more sustainable aluminium industry. We are working closely with ASI and other industry stakeholders to define and implement the commitment to sustainable aluminium. We believe that uniform standards are essential to creating a more sustainable aluminium industry. We are also working with our suppliers to improve their sustainability performance. We believe that it is important to work together to create a more sustainable supply chain. We want to ensure that through a clear set of rules and standards, the aluminium industry and its customer industries are recognized as responsible, sustainable actors, so that we can continue to make our contribution to the world of tomorrow.

I am proud to lead Nedal Aluminium on this journey to a more sustainable future for the aluminium industry. I believe that ASI is essential to achieving this goal, and I am committed to working with ASI and other industry stakeholders to make it a reality.

- Jan-Willem Vos, Managing Director
Additional Information
Activities in the aluminium value chain*
Semi-fabrication (rolling, extrusion, casting)
* may contain both ASI-certified and non ASI-certified
Countries of operation
Other Production and Transformation Members
SHARE THIS PAGE: