Ma'aden Aluminium joins ASI as Production & Transformation member
ASI is pleased to welcome Ma'aden Aluminium as a new Production & Transformation member, bringing the total number of ASI members to 114.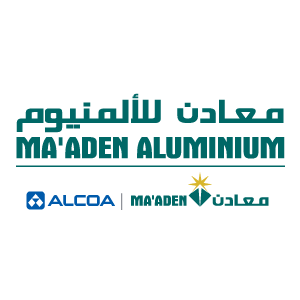 About Ma'aden Aluminium
In 2009, Ma'aden established a joint venture with Alcoa to build the world's most efficiently integrated aluminium project in Saudi Arabia. This USD 10.8 billion project includes a bauxite mine, a refinery, a smelter and one of the world's most advanced rolling mills. Its product, aluminium of the highest international standards, is sold to both domestic and global markets and is encouraging the development of additional downstream aluminium based industries within the Kingdom. Its can recycling unit has the capacity to recycle 120,000 mtpy of primarily used beverage can and will help foster the beginning of a new recycling industry in Saudi Arabia. Ma'aden is a supplier of high quality primary and rolled product solutions to customers in local and international markets. Our state of the art rolling mill is strategically located in the heart of the Middle East. Its fully integrated supply chain offers a safe, secure & sustainable supply of high quality product.
ASI membership will create more impact on environmental and social issues collectively in Maaden. In addition, it will enhance reputation through proactive efforts to implement and support standards.
– Eng.Riyadh Al-Nassar SVP, Aluminum SBU President & CEO Office.
---
More information