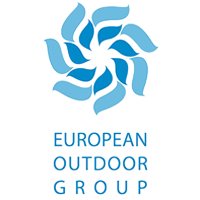 ASI MEMBER
European Outdoor Group
MEMBER CLASS
Associations
JOIN DATE
August 2017
HEADQUARTER LOCATION
Switzerland
About European Outdoor Group
The European Outdoor Group is an association that exists to represent the common interests of the European outdoor industry.
The EOG was founded in 2003 by 19 of the world's largest outdoor companies, who recognised the need for a cohesive, cross border approach to representation of the outdoor sector. In a world of increasing internationalism, legislation, environment, the media and trade are all now multinational by nature. The combined strength of our members, and a close cooperation with national outdoor associations, provides us with an extremely powerful force to represent the European outdoor industry in a constructive and positive manner.
The EOG strongly believes that increased participation in outdoor sports will benefit both individuals and society as a whole. We share a vision with many others in our industry, to encourage people of all ages and in all locations to be active outdoors.
Additional Information
Countries of operation
Europe
Switzerland
United Kingdom
Other Associations Members
SHARE THIS PAGE: