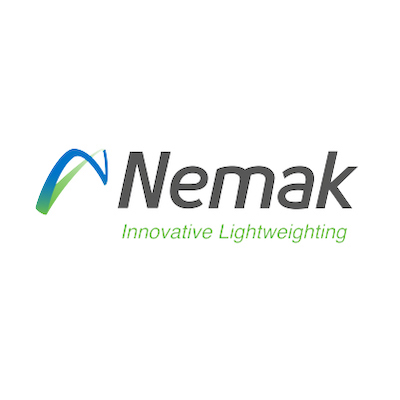 ASI MEMBER
Nemak S.A.B de C.V
MEMBER CLASS
Production and Transformation
JOIN DATE
June 2022
About Nemak S.A.B de C.V
Nemak, S.A.B. de C.V. ("Nemak") is a leading provider of innovative lightweighting solutions for the global automotive industry, specializing in the development and manufacturing of aluminum components for powertrain, e-mobility, and structural applications. Nemak's manufacturing footprint spans 38 plants strategically located in 15 countries supplying more than 50 customers worldwide, including 10 major global manufacturing groups and their subsidiaries, such as BMW, Daimler, Fiat-Chrysler, Ford Motor Company, General Motors, Hyundai-KIA, PSA, Renault-Nissan, Toyota, and Volkswagen Group.
The Company's value proposition remains centered on devoting significant efforts to help our customers make their vehicles lighter and, therefore, more efficient in terms of energy consumption. In turn, weight reduction enables customers to achieve a variety of goals linked to the long-term sustainability of Nemak's business. These include meeting CO2 emissions and fuel-efficiency regulations, as well as meeting consumer expectations regarding the performance and driving range of next-generation vehicles.
In 2020, the Company employed approximately 21,000 people at 38 facilities worldwide and generated revenue of US$3.2 billion.
As sustainability is becoming a top priority for Nemak, we see joining ASI as an integral part in our commitment to make sustainable mobility possible. We are excited to have the chance to implement the highest sustainability standards, constantly improving ourselves and learning from top aluminum industry experts. We see our ASI membership as an important step towards making the difference in our ESG performance as a large, multinational corporation and being able to address global sustainability challenges.

- Marc Winterhalter, VP Purchasing & Sustainability
Additional Information
Activities in the aluminium value chain*
Aluminium re-melting, refining or recycling
Semi-fabrication (rolling, extrusion, casting)
Automotive - Product or component manufacturing (material conversion)
* may contain both ASI-certified and non ASI-certified
Countries of operation
Americas
Argentina
Brazil
Mexico
United States
Europe
Austria
Czech Republic
Germany
Hungary
Russia
Slovakia
Spain
Turkey
Other Production and Transformation Members
SHARE THIS PAGE: