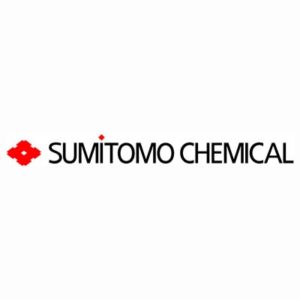 ASI MEMBER
Sumitomo Chemical Co., Ltd.
MEMBER CLASS
Production and Transformation
JOIN DATE
August 2021
HEADQUARTER LOCATION
Japan
About Sumitomo Chemical Co., Ltd.
About a century ago, Sumitomo Chemical got its start by manufacturing fertilizers from gas emitted from copper smelting operations at the Besshi Copper Mine in Niihama of Japan, aiming to solve the environmental problem of smoke pollution while helping to increase agricultural output. We respond to the changing needs of each era, develop a diversified portfolio of businesses, and consistently generate technological innovations, thereby helping people to build better lives.
Our Inorganic Materials Division started its business in 1936 with the refinement of aluminium, and today handles three product lines: alumina, high purity alumina, and aluminium. In regards to the current aluminium business, we import ingots by joining various overseas projects and provide a stable supply to the market, as well as producing high-purity aluminium (99.999% or higher), which is used for highly functional products, such as electrolytic capacitors, liquid crystal displays and semiconductors.
Sumitomo Chemical is very proud to join ASI. As the origin of Sumitomo Chemical, we have placed a priority, above all else, on proving itself worthy of society's trust. Under this banner, we believe that we will be able to contribute to achieving the objectives of ASI by supporting its various activities.

- Tomoyuki Watanabe, General Manager, Inorganic Materials Division, Sumitomo Chemical Co., Ltd.
Additional Information
Activities in the aluminium value chain*
Alumina refining
Aluminium re-melting, refining or recycling
Semi-fabrication (rolling, extrusion, casting)
* may contain both ASI-certified and non ASI-certified
Countries of operation
Other Production and Transformation Members
SHARE THIS PAGE: