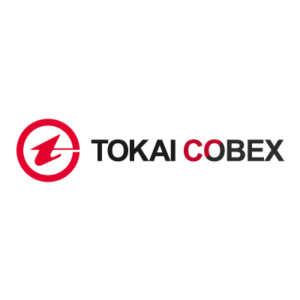 ASI MEMBER
Tokai COBEX GmbH
MEMBER CLASS
General Supporters
JOIN DATE
July 2020
About Tokai COBEX GmbH
Tokai COBEX is a global company producing high quality carbon products such as cathode blocks for aluminium smelting.
The Tokai COBEX head office is located in Wiesbaden, Germany. There are four production plants, two in Poland, in Racibórz and Nowy Sącz and two in France, in Vénissieux and Notre Dame de Briançon as well as a sales office in Beijing, China.
Tokai COBEX's activities revolve around the development, manufacture and distribution of made-to-order products; we also provide solutions and applications that draw on our excellent knowledge of carbon and graphite materials. Tokai COBEX operates worldwide and is one of the leading innovators in our markets. Our core competencies – which have stood the test of time for decades – include wide-ranging expertise in raw materials, application know-how, and excellent understanding of manufacturing processes in our customers' industries like the primary aluminium industry.
With our global service network, Tokai COBEX is able to respond flexibly not only to regional requirements, but also to industry-specific requirements of our customers.
Corporate responsibility and environmental awareness become more and more important topics for Tokai COBEX. We constantly strive to equip aluminium producers with the most advanced materials, allowing them to reduce their energy consumption, run a safe and efficient production process and thus improve their impact on environment. It is for us a great honour to be a part of ASI and thus contribute to building a better society.

- Andrzej Hotloś, CEO
Additional Information
Countries of operation
Other General Supporters Members
SHARE THIS PAGE: