Fauna and Flora International joins ASI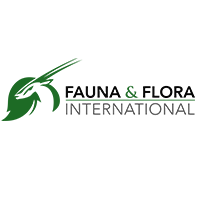 ASI is pleased to welcome Fauna and Flora International (FFI) as its newest Civil Society member.
FFI protects threatened species and ecosystems worldwide, choosing solutions that are sustainable, based on sound science and take account of human needs. Operating in more than 40 countries worldwide, FFI saves species from extinction and habitats from destruction, while improving the livelihoods of local people. Founded in 1903, FFI is the world's longest established international conservation body and a registered charity.
"FFI see the establishment of robust standards that address environmental and social impacts in industry as an essential part of the transformation towards a sustainable economy. We have been involved in the development of the ASI standard since the very early days and see genuine commitment and progress demonstrated by its members. We are therefore happy to demonstrate our own commitment to the future development of the Initiative by becoming a formal member," said Thomas Maddox, Senior Technical Specialist – Business and Biodiversity, FFI.
Find out more about FFI: http://www.fauna-flora.org/