Welcome to Civil Society member Verité
ASI welcomes its newest civil society member, Verité.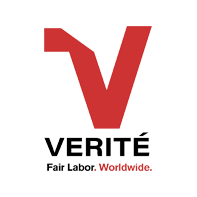 Verité is a civil society organization that works around the world to promote workers' rights in global supply chains through research, consulting, training, assessments, and policy advocacy. For its work, Verité was the winner of the Schwab Social Entrepreneur of the Year Award in 2011 and the Skoll Award for Social Entrepreneurship in 2007.
Dr. Shawn MacDonald, Verité's CEO said, "Verité looks forward to supporting ASI in achieving its mission to foster greater responsibility in aluminium production and supply chains. We bring our wealth of experience in research, training, assessments and advocacy to enhance respect for labour and human rights across the sector. Establishing strong normative and due diligence frameworks will be a key priority, and we are excited to work together with the broad cross-section of stakeholders within ASI to advance these goals."
Links for more information
–