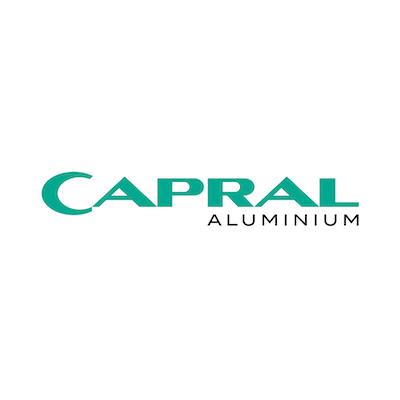 ASI MEMBER
CAPRAL ALUMINIUM
MEMBER CLASS
Production and Transformation
JOIN DATE
June 2022
About CAPRAL ALUMINIUM
Capral is Australia's largest extruder and distributor of aluminium products. Capral has a national footprint of world class aluminium extrusion plants, comprising of nine operating presses with an annual capacity of 76,000TN. Capral has an extensive distribution network, consisting of major distribution facilities, as well as regional and metropolitan centers with an extensive range of products and logistics capabilities.
Capral is a market leader in supply to fabricators and distributors, focusing on the Residential, Commercial and Industrial segments. Capral stocks a comprehensive range of standard geometric and customer exclusive aluminium extrusion along with rolled product, aluminium sheet and plate, machine rod, flat bars, tube and round bar. Additionally Capral offers a number of proprietary aluminium systems for shower screens, wardrobes, balustrade, windows, doors, curtain walls, security screens, scaffolding, seating and fencing.
Capral employs over 900 people within its operations throughout Australia, with significant industry skills and expertise. Capral services a diverse range of industries from Commercial and residential building to transport, marine, renewable energy, industrial, engineering, signage, medical and general trade.
As a business Capral recognise that in a world profoundly affected by global sustainability issues, from climate change to biodiversity, we must act wisely to protect the environment and community whilst working for stakeholders and customers. Achieving high sustainability standards is no longer optional, we are excited to become members of ASI among like minded business peers striving for best practice in sustainable aluminium processing and transformation. The added rigor of ASI standards and auditing processes will enable Capral to confidently and transparently report to the market on its progress in this space.

- Michael O'Keefe, General Manager – Marketing & Technology
Additional Information
All activities in the aluminium value chain*
Semi-fabrication (rolling, extrusion, casting)
* contains both ASI-certified and non ASI-certified
Countries of operation
Other Production and Transformation Members
SHARE THIS PAGE: