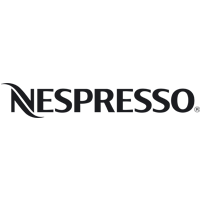 ASI MEMBER
Nestle Nespresso SA
MEMBER CLASS
Downstream Supporters
JOIN DATE
January 2015
About Nestle Nespresso SA
Corporate performance Coffee is at the heart of all we do. Yet consumer pleasure is why we do it.
The Nestlé Nespresso company is an autonomous globally managed business of the Nestlé Group. With corporate headquarters in Lausanne, Switzerland, Nespresso is present in 62 countries and counts over 10,500 employees worldwide.
Our roadmap for sustainable growth Our success is built on 3 Key Growth Drivers:
Creating the highest quality Grand Cru coffees for our consumers and Club Members
Creating long-lasting consumer relationships
Creating sustainable business growth
Nespresso takes a long-term, holistic approach to sustainability. We are committed to ensure sustainability across all operations, from coffee sourcing to capsule recycling, setting clear targets and seeking to create shared value for the business and for society. Our sustainability program provides a framework for partnerships and innovation to drive on-going, sustainable development. For us, sustainability is our way of doing business.
Additional Information
Activities in the aluminium value chain*
Other - Product or component manufacturing (material conversion)


Food processor using aluminium as packaging
* may contain both ASI-certified and non ASI-certified
Countries of operation
Other Downstream Supporters Members
SHARE THIS PAGE: