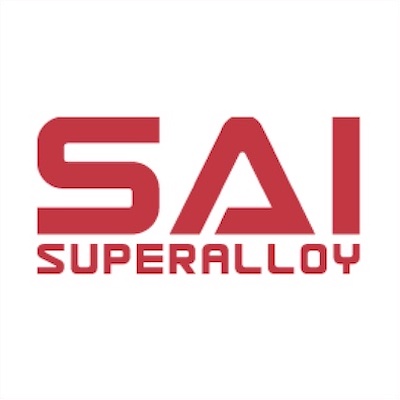 ASI MEMBER
SuperAlloy Industrial Co., Ltd.
MEMBER CLASS
Production and Transformation
JOIN DATE
June 2022
HEADQUARTER LOCATION
Taiwan
About SuperAlloy Industrial Co., Ltd.
In the year 2000, SAI invested in research and development to begin producing forged aluminum wheels. General Motors (GM) was one of SAI's original customers and instantly establishing a solid partnership and reputation for quality products. By 2002 SAI was awarded GM's Tier 1 certification. Business continued to gather momentum and SAI expanded its portfolio to include various high-end automobile manufacturers in the USA, Europe and Japan.
SAI continued to grow over the last decade and in 2011 expanded its product portfolio by creating a new department specializing in engineering and manufacturing of automobile suspension parts. The suspension parts business has made considerable growth over the last few years.
Today, SAI is the largest manufacturer of forged aluminum wheels for luxury and sports automobiles. With its long-standing customer base including some of the world's most recognized and reputable automobile brands, SAI has firmly set its goal on maintaining growth through a sustainable business model. To achieve this goal, SAI's strategy focuses on 'Advancing Lightweight Engineering' through continuous development and refinement of products by investing in trained staff, research and development, design, technology, machining, and quality control.
We are devoted to studying a renewable and greener business cycle in aluminum manufacturing industry. Thinking how to elevate the efficiency of energy usage and to reduce pollution in our environment are the major topics we have been focusing on.

By joining ASI, we believe to take more responsibilities on CSR and to accelerate the development of sustainability to better present the result of CO2 reduction.

We are highly anticipating to cooperate with other ASI members to continue walking into a more energy saving, CO2-free, high-end and intelligent future, and to lead more corporates to fulfill their carbon-neutral objectives.

- Steven Kuo, Director
Certifications
Performance Standard V3 (2022)
Certificate Number: 285
Certification Period: 16.06.2023 - 15.06.2026
Certification scope:
Engineering and manufacturing of lightweight metal products located in Douliu (Taiwan) for use predominantly in the automotive industry.
Audit scope supply chain activities:
Additional Information
Activities in the aluminium value chain*
Automotive - Product or component manufacturing (material conversion)
Trade or collection of aluminium for re-melting or recycling
* may contain both ASI-certified and non ASI-certified
Countries of operation
Other Production and Transformation Members
SHARE THIS PAGE: