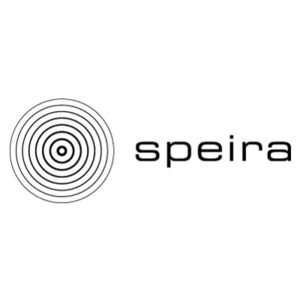 MEMBER CLASS
Production and Transformation
JOIN DATE
December 2021
About Speira
Speira is a global aluminium rolling and recycling company. Speira operations are built on over a century of aluminium rolling and recycling experience and technical expertise for aluminium products. Speira stands for the circularity of production, usage and recycling, again and again. At Speira we follow a holistic strategy with a clear set of priorities to minimize our product's environmental footprint throughout their life cycle. This includes reducing the environmental impact of our production activities and using business opportunities to enable our customers do the same. Furthermore, we support a wide range of activities to promote resource efficient aluminium products and increase the recycling of used ones.
As an ASI member, Speira is looking forward to cooperating with industry partners to further develop and promote aluminium as the sustainable metal of the future. Renewing our Performance and Chain of Custody certifications clearly illustrates Speira's commitment to our employees, customers and stakeholders to become the industry benchmark in sustainability.

- Shamus Donovan, Head of Sustainability, Energy & Environment
Certifications
Performance Standard V2 (2017)
Certificate Number: 16 Rev. 1
Certification Period: 29.01.2019 - 28.01.2022
Certification scope:
Aluminium Norf GmbH ('Alunorf') in Neuss, Germany, which is a joint venture owned by Speira and Novelis Inc to produce aluminium coils.
Audit scope supply chain activities:
The audit scope covered all production lines (delivery, melting halls, rolling mills, storage) to produce aluminium coils at the Alunorf facility in Neuss, Germany.
Supply chain activities included in the audit scope:

Casthouse
Semi-fabrication
Aluminium Re-melting/Refining
---
Performance Standard V2 (2017)
Certificate Number: 20 Rev. 3
Certification Period: 13.04.2022 - 12.03.2025
Certification scope:
Speira consisting of facilities in Grevenbroich (Germany), Hamburg (Germany) and Rheinwerk/Neuss (Germany), Holmestrand (Norway) and Karmøy (Norway), and the Speira corporate office (Grevenbroich).
Audit scope supply chain activities:
Aluminium Smelting
Aluminium Re-melting/Refining
Casthouses
Semi-Fabrication
---
Chain of Custody (CoC) Standard V1 (2017)
Certification Number: 28 Rev. 3
Certification Period: 06.05.2022 - 05.05.2025
Audit scope:
Speira Chain of Custody certification includes Speira headquarters and production sites Grevenbroich, Hamburg, and Rheinwerk/Neuss (Germany), the joint venture site Alunorf (Germany) and Outsourcing Contractors that handle CoC Material.
Audit scope supply chain activities:
Aluminium Smelting
Aluminium Re-melting/Refining
Casthouses
Semi-Fabrication
Additional Information
All activities in the aluminium value chain*
Aluminium smelting
Aluminium re-melting, refining or recycling
Semi-fabrication (rolling, extrusion, casting)
Automotive - Product or component manufacturing (material conversion)
Construction - Product or component manufacturing (material conversion)
Consumer durables - Product or component manufacturing (material conversion)
Engineering - Product or component manufacturing (material conversion)
Packaging - Product or component manufacturing (material conversion)
* contains both ASI-certified and non ASI-certified
Countries of operation
Europe
Belgium
Denmark
France
Germany
Italy
Luxembourg
Netherlands
Norway
Poland
Spain
Sweden
Switzerland
United Kingdom
Other Production and Transformation Members
SHARE THIS PAGE: